Spirit Partners
---
We believe that perfecting classic cocktails begins with the ingredients. That's why we curated our collection of Spirit Partners exclusively from amongst the world's most distinguished brands. The result is impeccable quality, unrivaled flavor and consistency in our cocktails, no matter where in the world you're enjoying them.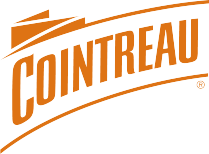 Your Parisian zest
Created 165 years ago in Angers, deep in the heart of the Loire Valley, Cointreau is a celebrated triple sec striking the perfect balance between sweet and bitter oranges, a subtle taste uncovering incredible strength of character.
Tasting notes: Cointreau releases progressively notes of zesty bitter orange with a fresh touch of citrus. Rounder, soft notes of sweet oranges follow through, with a touch of candied fruit. Silky, almost creamy on the palate, with beautifully-balanced notes of orange zest and of candied orange. Extraordinarily long, with gentle spices that linger on.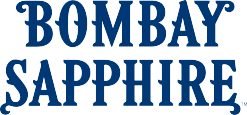 Unlike ordinary gins, which boil their botanicals directly in the spirit, Bombay Sapphire achieves a broader, more balanced flavor through an innovative vapor infusion process. It's what sets Bombay Sapphire apart as one of the world's most prestigious gins.
Tasting notes: Lemon peel, coriander, juniper, grains of paradise, cubeb berries, almonds, cassia bark, liquorice.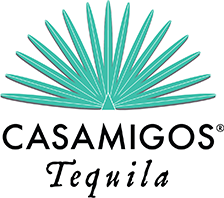 Casamigos, which translated means "house of friends", evolved out of the many tequila-filled evenings that the actor George Clooney and the entrepreneur Rande Gerber shared at their adjacent homes in Cabo San Lucas.
Tasting notes: Caramel, vanilla, agave, floral notes.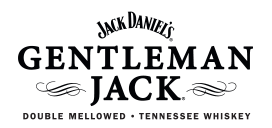 Double charcoal mellowed for the ultimate smoothness, Gentleman Jack is a full-bodied, flavorful Tennessee whiskey. When you drink Gentleman Jack, do so with pride, for this is the whiskey a gentleman orders.
Tasting notes: Oak, anise, black pepper, sugar cane, clove and cinnamon.

Named after Woodford County in Kentucky where it's distilled, this premium small-batch bourbon has received awards too numerous to count, including gold medals in the coveted San Francisco World Spirits Competition.
Tasting notes: Honey and spice, almond, leather, a hint of cocoa, a touch of smoke, toasty oak and vanilla cream with notes of butterscotch.

Belvedere Vodka is the original and true expression of luxury vodka, created from 600 years of Polish vodka-making tradition. Produced with only the finest rye to give it unrivalled character and purity. Definitely a mandatory for your next martini.
Tasting notes: Smooth and round with a light, velvety texture. Notes of almond and vanilla cream, with a hint of white pepper and spice.

Founded in 1772 by Phillipe Clicquot-Muiron but pioneered by the the first woman to run a Champagne house, Veuve Clicquot was integral in establishing champagne as the preferred drink of the nobility throughout Europe. Today, it's more popular than ever, especially for celebrations and occasions; and is famous for its iconic Yellow Label.
Tasting notes: Initial notes of fruit, discreet hints of brioche and vanilla.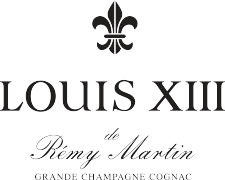 A century in a bottle
Louis XIII cognac was created in 1874. Each decanter takes four generations of cellar masters, over 100 years, to craft. Its grapes grow in the chalky soils of Grande Champagne, the most sought-after area of the Cognac Region, in France. It is an intricate alchemy blend of up to 1200 eaux-de-vie, the youngest of which is at least 40 years old.
Tasting notes: Louis XIII Cognac is therefore the ultimate expression of the mastery of time. The unique blend evokes tasting notes and scents of myrrh, honey, immortelle, plum, honeysuckle, wood bark, leather and passion fruits.

There's a time and a place
For more than three centuries, Mount Gay has perpetuated a long-standing Barbadian tradition, producing the world's oldest, refined rum. Mount Gay Black Barrel boasts double pot distillation and a second maturation in bourbon oak barrels which are combined with the harmonious blending orchestrated by the Master Blender to create outstanding rums.
Tasting notes: Complex notes of spice, toasted wood, followed by fruit. Bold spice balanced with oaky vanilla and sweet caramel. Warm, medium body with a bright finish.

The first and only Islay Dry Gin.
The Botanist is a gin of layered complexity. A progressive exploration of the botanical heritage of the isle of Islay. 22 hand-foraged local botanicals delicately augment nine berries, barks, seeds and peels during an achingly slow distillation. This first and only Islay Dry Gin is a rare expression of the heart and soul of the remote Scottish island.
Tasting notes: Sweet delicate menthol, apple mint, spring woodlands, juniper, coriander with aniseed undertones, lemon and orange peel, a bouquet of summer flowers on the machir, honey from thistle, coconut from gorse, wild mint and summer meadows.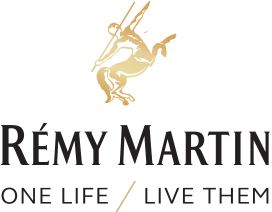 The icon of Rémy Martin
Rémy Martin VSOP Fine champagne cognac is composed of eaux-de-vie coming exclusively from the most sought-after vineyards of Cognac: Grande Champagne and Petite Champagne. Such eaux-de-vie offer an exceptional ageing potential are blended into what is known as Fine Champagne Cognac. A symbol of the art of blending of Rémy Martin, Rémy Martin VSOP Fine Champagne Cognac offers a great complexity of elegant and powerful aromas.
Tasting notes: Nose offers dominant notes of vanilla due to longer ageing in French Limousin oak barrels, followed by ripe apricot, baked apple and elegant floral notes.
Taste is a perfect harmony between the firm character of ripe fruit and subtle notes of licorice; offering a great complexity of elegant and powerful aromas.