The World's Top 10 Bars: What Inspires the Fairmont Tastemakers
Features
---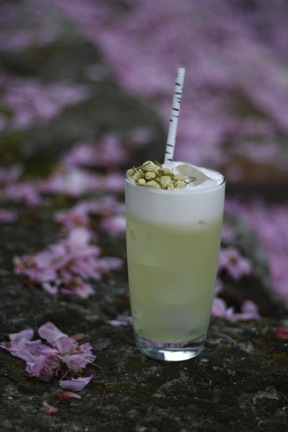 For more than a century, bartenders at Fairmont Hotels & Resorts have played a leading role in shaping cocktail trends around the world. When Fairmont's cocktail maestros aren't mixing and muddling their own fabulous creations, however, one can't help but wonder where they like to go for a drink. What inspires them? Read on to discover the Fairmont Tastemakers' top 10 must-try bars across the globe.

Tastemaker's Choice: In Vancouver, Canada, Chinatown's apothecary-style Keefer Bar serves cocktail "prescriptions" made with teas and herbs found in Chinese medicine. Ingredients are purchased from neighborhood shops and the tantalizing selection of remedies changes seasonally. Sip your drink from lovely vintage-style glassware amid an enchanting ambience featuring test-tube lighting, luminous red décor and apothecary jars. The bar hosts an authentic burlesque show on Thursday evenings.

Grant Sceney, head bartender at Fairmont Pacific Rim, suggests the Solarplex Fizz. Gin balances the subtle kick of turmeric for a refreshing drink with a hint of stone fruit.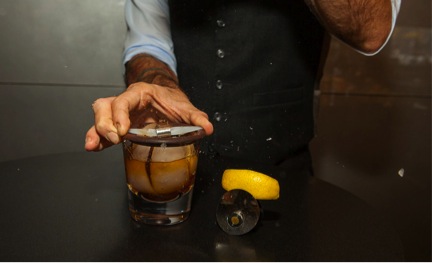 Tastemaker's Choice:
The Aviary
in Chicago, Illinois serves forward-thinking cocktails that celebrate the marriage of art and science. How about a drink that tastes like buttered popcorn? A cocktail served in a beaker over a Bunsen burner? Or a colorful layered cocktail with suspended rum "pearls" that's a study in liquid density? Bartenders here are trained chefs and, according to Sceney, The Aviary's cocktails are the result of detailed processes designed to entice all the senses. Birdcage-like bars surround the "laboratory" kitchen, and a lower-level, 15-seat bar offers pre-Prohibition cocktail tinctures once used as a cure-all draft.
Sceney recommends the ever-evolving "From Within." The cocktail is secured within a hollow ice sphere which you crack open using a customized slingshot device.
Tastemaker's Choice: A visit to Canon: Whiskey and Bitters Emporium is a must when visiting Seattle, Washington. The intimate 32-seat bar is the home of legendary mixologist Jamie Boudreau. Nader Chabaane, director of mixology at Fairmont Le Château Frontenac, comments that Canon "has the most amazing collection of bourbons and vintage spirits I have ever seen." More than 7,000 whiskey bottles fill shelves up to the ceiling. Take a seat at the L-shaped bar stained with angostura bitters and sample a 1930s Chartreuse or circa-1890 Amer Picon.
Chabaane suggests ordering "La Bicyclette." The mixture of gin, sweet vermouth and St. Germain is aged up to three years in French oak barrels.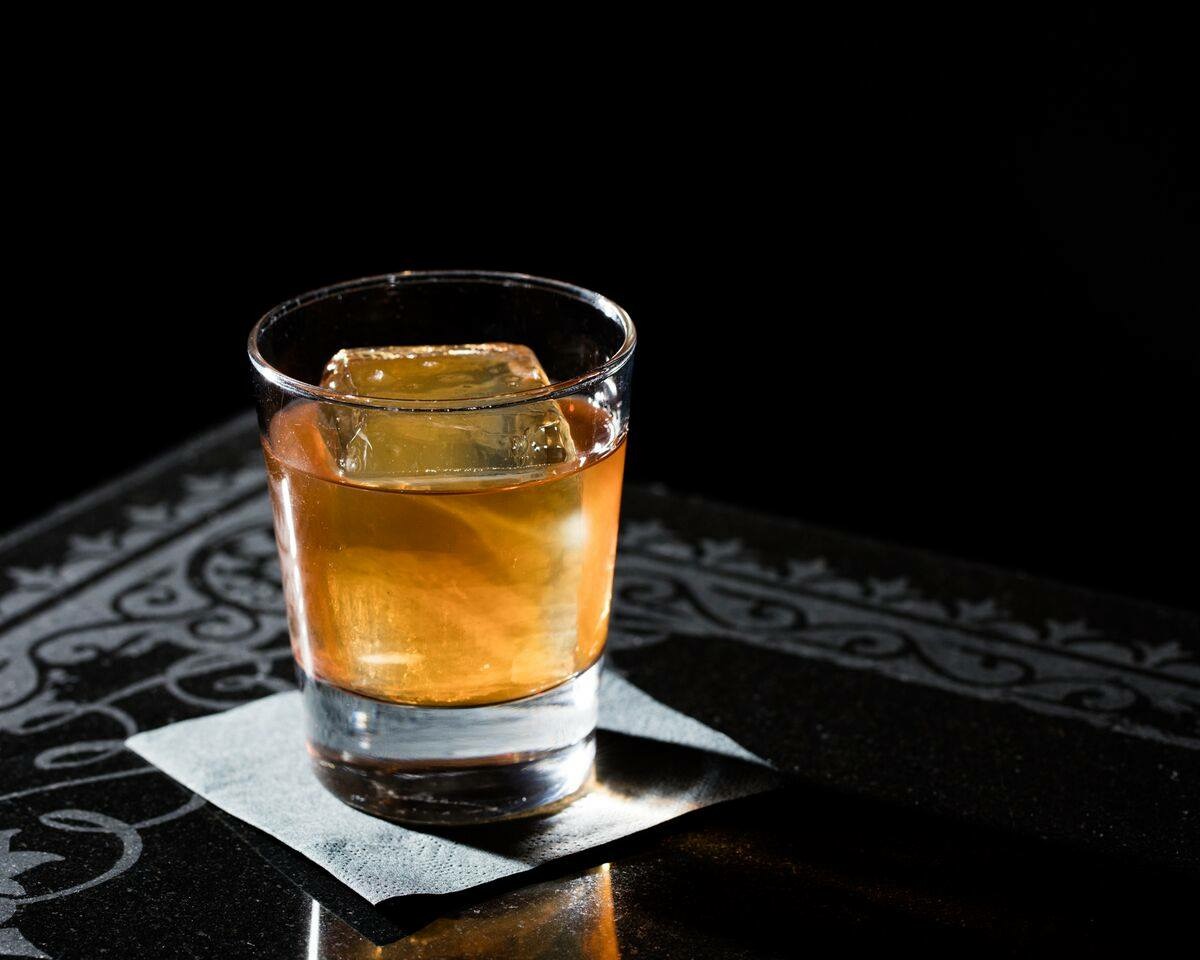 Tastemaker's Choice:
Within Manhattan's East Village,
Death & Co
is a cocktail institution and has launched many renowned bartenders' careers. The dark, delicious interior evokes the Prohibition era with suede banquettes tucked under black granite tables illuminated by kerosene lamps and crystal chandeliers. There are more than 50 original cocktails on the menu to pair with Death & Co's modern American fare such as truffle macaroni and cheese, or fries slathered in cheese, smoked gravy and bacon jam.
Sip on the Artful Dodger, a delightful blend of El Dorado 15-year-old rum, lush Tariquet VS Armagnac, white miso and Giffard Banane du Brésil.
Tastemaker's Choice: Paris, France's Baton Rouge bar evokes New Orleans, Louisiana, where cocktails originated. Toss your peanut shells on the floor in the fun, welcoming atmosphere of this Bayou-inspired hideout. The bar is staffed by lively bartenders and decorated in kitschy New Orleans style with plastic alligators, Southern porch-style chairs and bewitching juju curios. Enjoy famous NOLA drinks such as bottle-aged cocktails, milk punches and American highballs. "I spent my bachelor party in this bar, I think that means a lot," says Chabaane.
"Any creation by Joseph Biolatto and his team is worth trying," says Chabaane. "But I still remember the 'Basile Boli,' a basil and pineapple-based drink I sipped on all night long."
Tastemaker's Choice: The atmosphere of Barcelona, Spain's Dry Martini is classic, and so are the cocktails. Within this dark wood and brass gem, a luxurious English cocktail bar flourishes, a relic of a bygone era. Bow-tied bartenders in white coats glide past cabinets of vintage gin and vermouth bottles, serving drinks with a theatrical flair.
"A dry martini, of course, made the classic way," says Chabaane. Owner and pioneer mixologist Javier de las Muelas has served over one million of them over the years.

Tastemaker's Choice: Make reservations before arriving at Hamburg, Germany's Le Lion Bar de Paris. Ring the bell and wait for the doorman to admit you. Heavy doors swing wide, soft music drifts out, and you're transported to glamorous La Belle Époque-era Paris. Surrounded by red velvet walls, sink onto a plush sofa, or stand and chat in the relaxed-yet-elegant environment. Luxuriously crafted cocktails are based on vintage classics and customized to your preferences.
The now-famous Gin Red Basil Smash is a can't-miss choice. It's made with fresh red basil sprigs, and was created in 2008 by Joerg Meyer, one of the bar's owners.
Tastemaker's Choice: Experimental Beach Ibiza in the Balearic Islands is a beachfront restaurant and bar with bohemian décor inspired by 1960s Ibiza. Cocktails are crafted in a spirit of experimental wanderlust by mixologists (and childhood friends) Romée de Goriainoff, Pierre-Charles Cros and Olivier Bon. "This is one of the best spots on earth to sip a cocktail while viewing the deep, blue Mediterranean Sea," says Chabaane.
Lounge on a sun bed and order any of their delicious cocktails in conch- or pineapple-shaped punch bowls. Try the Black Pearl, a delightful concoction of dark rum, Fernet-Brancamenta, squid ink, homemade orgeat syrup and lime juice.

Tastemaker's Choice: Descend the elegant curved staircase of The Lobo Plantation to experience old-world Cuban glamour in the heart of Sydney, Australia. Take in the beautiful domed ceiling, massive black-and-white mural, and herringbone timber flooring that recreate the 1930s hideaway of exiled Julio Lobo, Cuba's last sugar baron. This vibrant tiki dream is all about rum, offering varieties from around the world. Classic cocktails are given a fresh spin, and bartenders put on pyrotechnic shows, setting fire to cinnamon sticks that garnish Old Grograms.
You can't go wrong with the signature Short and Stout. The rich sweetness of Ron Zacapa Rum 23 is followed by the bitterness of Campari and smooth chocolate from the Chocolate Porter reduction.

Tastemaker's Choice: Conceptualized as a bar without walls, rooftop Orgo Bar & Restaurant provides open-air seating and glass-enclosed pavilions offering 360-degree panoramas of Singapore's Marina Bay and glittering cityscape. The bar's name is derived from "organic chemistry," due to renowned Japanese mixologist Tomoyuki Kitazoe's emphasis on fresh, organic ingredients. Kitazoe cuts each piece of fresh fruit only after you order, and he avoids using liqueurs, colorings and syrups.
The "Fresh Singapore Sling" Kitazoe adds fresh pomegranate and pineapple juices to Bombay Sapphire gin, and replaces the flavor of bitters with orange peel.
Holly Bowne is a passionate travel writer and photographer. Her journeys have carried her from the Champs Elysees of Paris to the cenotes of Mexico and beyond. Her work has appeared on Everyone's an Original, You Go, We Go, and publications for luxury travel companies.
Photo Credits
Images courtesy Grant Sceney