Summer Infusions: Clever Cocktails for Warm Weather
Features
---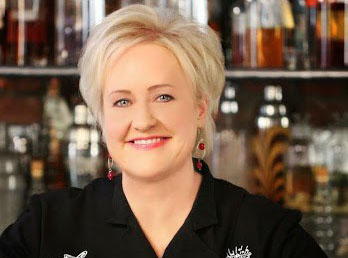 If shorter skirts, tank tops and sidewalks you can fry an egg on are any indication, summer is here. Even if you're just learning your way around a tin and jigger, flavor is in bloom and cold-weather tipples are out of season. Kathy Casey is an award-winning mixologist and owner of Liquid Kitchen, an agency providing cocktail consultations on a global scale. She's a pioneer of potables, and her hot ideas for summer infusions will put your cocktails a step ahead of ordinary.
Roses are Red, Violets are Delicious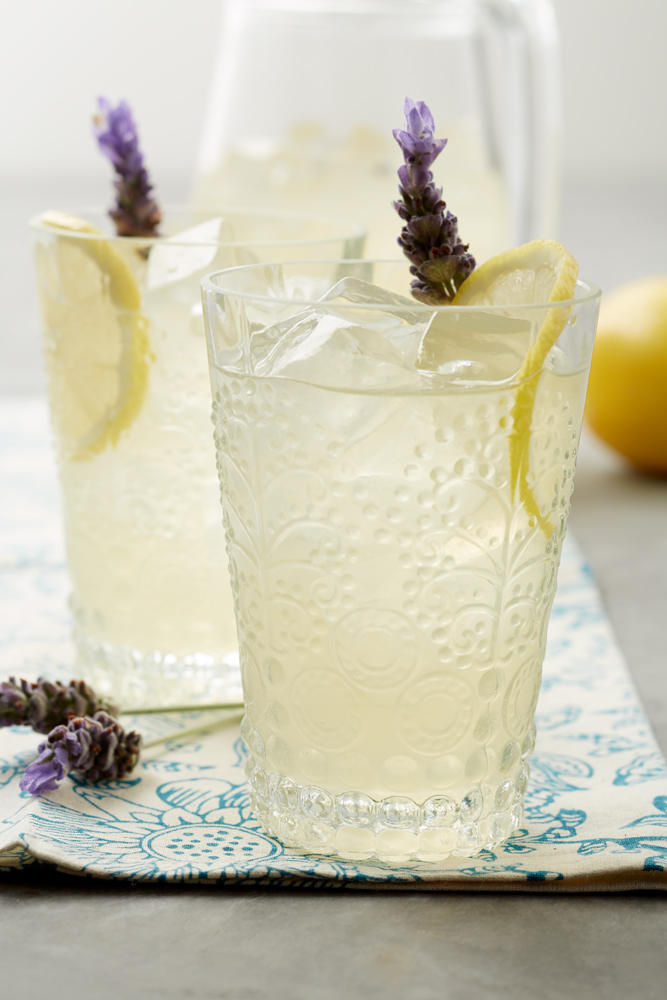 Like her? Get her flowers. Love her? Add vodka. Common buds are a no-fuss garnish, but they make even better infusions. "I love rose geranium leaves, and fresh lavender is obviously a great choice for vodka," Kathy says. "But don't let floral infusions sit. Anything after 24 or 48 hours can get perfumey." Most drinks don't call for a dash of pesticide, so sourcing edible flowers from vendors at your local farmer's market is your best bet.
Sparkling Zesty Lemonade with Lavender Infused Vodka
1½ oz lavender-infused Belvedere vodka
¾-1 oz lemon-infused simple syrup
¾ oz fresh lemon juice
Shake ingredients with ice and pour into tall glass. Top with 2 oz sparkling water (chilled). Garnish with fresh lavender sprig and lemon.
Best enjoyed in a hammock while someone else mows the lawn.
The Spice of Life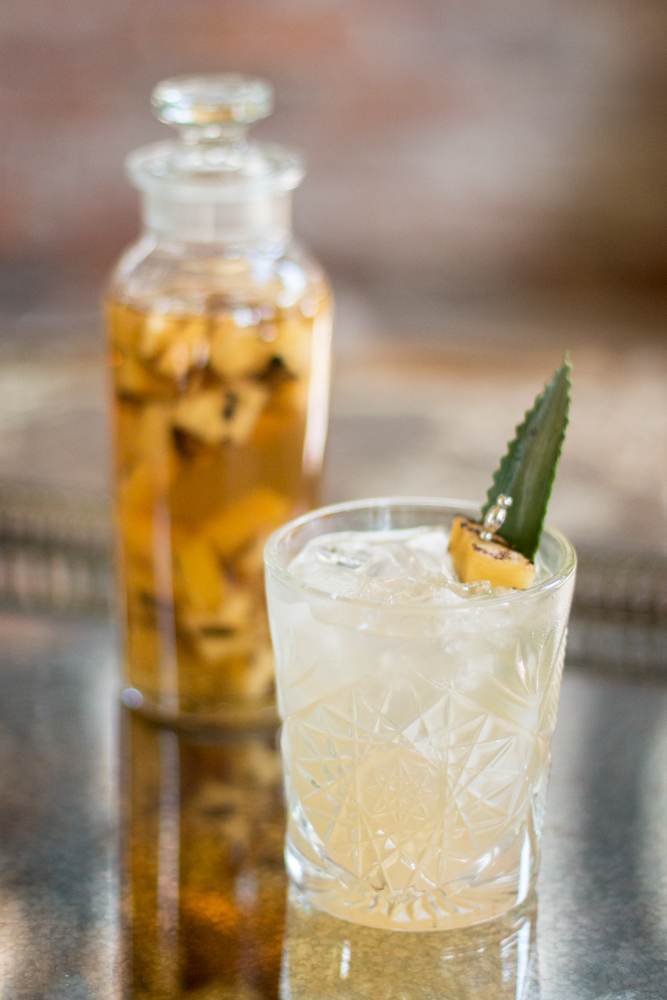 Spicy infusions can quickly go awry in the hands of a novice. Mad scientists experimenting with the power of peppers should stick to small batches so they don't find themselves dumping bottle after bottle of good tequila or vodka down the drain. "The seeds in peppers are a dimmer switch," Kathy says. "The more in your tequila, the faster things heat up." Kathy recommends a rich reposado for spicy infusions, but the golden elixir also plays nicely with grilled pineapple for those not wanting to feel the burn.
Grilled Pineapple Infused Tequila
4 thick slices of fresh pineapple
750 ml bottle of Casamigos Reposado Tequila
Remove skin and grill pineapple slices. Pour tequila into large jar. Cut grilled pineapple into chunks, add to tequila. Seal jar tightly and shake. Let your creation infuse in the refrigerator for three days before using.
Best enjoyed in a margarita with a chipotle-infused simple syrup. Or straight-up, depending where your night's going.
A Herbal Remedy
Minty juleps and mojitos get all the love when things warm up, but nobody puts basil in the corner. "Lemongrass you can let sit in a bottle of vodka for a week, but rosemary can take over fast," Kathy says. "Sometimes shaking in fresh herbs at the end is all it takes to add something yummy to a Bloody Mary." There's an entire world of summer cocktails that will leave your herb garden wondering what the heck just happened, but take Kathy's advice to heart when it comes to home-grown garnishes: taste, and taste often.
Zen Mojito
2 sprigs fresh mint, torn
1½ oz lemongrass and lime leaf-infused Belvedere vodka
¾ oz fresh lime juice
¾ oz simple syrup
Shake ingredients with ice, strain into tall glass. Top with 1 oz soda. Garnish with lemongrass and mint leaf.
Best enjoyed when you realize the kids don't go back to school for two more months.
Not So Simple Syrup
Fat, ripe peaches or berries in a bottle of vodka is Summer Infusion 101. But the quality of your creation depends on the integrity of all of your ingredients, not just the obvious ones. "Simple syrup is equal parts sugar and water, but you can have a lot of fun with it," Kathy says. "I like to use fresh juice, and this is where herbs and tea can be really great." She's also a big fan of ginger and fresh citrus zest for infused simple syrup, and her tricked-out vermouth puts another backup singer spirit center-stage.
Summer Spiced Sweet Vermouth
4 c sweet red vermouth
½ c Mount Gay Rum
8 strips fresh lemon peel
8 whole cloves
4 whole allspice berries
2 slices fresh ginger
½ c fresh blackberries
Gently shake all ingredients in a glass bottle. Infuse for two days prior to enjoying. Store refrigerated up to four weeks.
Best enjoyed in a Manhattan, or any time you just want to show off.
High Tea
The Empress 1908 cocktail that Kathy helped devise as part of the Fairmont Artistic Mixology Experience is a thing of royal beauty, with fresh lemon juice and tea-infused vodka holding court in a martini glass. It's an elegant creation, but make no mistake – tea is a versatile and easy infusion for beginners on a time crunch. "How strong and fresh the tea is will affect the way the spirit tastes," Kathy says. "But three or four hours is all it takes to create a fun vodka or bourbon infusion." Start with one bag per bottle of booze, or two bags for lighter liquors like vodka and silver rum.
Kentucky Mule
1 lemon wedge
1½-2 oz tea-infused Woodford Reserve bourbon
3-4 oz ginger beer
Squeeze lemon into copper mug or an old fashioned glass. Fill glass with ice and add infused bourbon. Top with ginger beer. Garnish with skewered lemon wedge and candied ginger.
Best enjoyed shoeless.

Travis Jones is a storyteller at heart. You can find his work in boutique publications, covering everything from nightlife to outdoor adventure and profiles on trendsetting artisans. He grew up on a ranch in Texas, backpacked through the Costa Rican rainforest and made pit stops at legendary bars and restaurants along the way. But his biggest adventure to date? Fatherhood.
Photo Credits: Spicy Grilled Pineapple Margarita and Kentucky Mule provided courtesy of Kathy Casey Liquid Kitchen®. Sparkling Zesty Lemonade with Lavender Infused Vodka provided courtesy of Sunkist®.